We are pleased to announce that the Division will be presenting a series of webinars for stakeholders, including providers, support coordinators and Division staff. These webinars will offer descriptions of various vendors' technology options and the process they use to guide individuals' selections of technology in their lives.
Our initial presenters will focus on the possibilities of Enabling Technology where people live. However, we are excited to also provide presentations on the role of Enabling Technology and Remote Support in the community and at work. In doing so, we will offer attendees a more complete description of the possibilities of reducing dependence throughout a person's daily life.
This Webinar Series will culminate with two important, not to miss sessions.
The Division will be introducing Shift, as an educational platform for our Technology First movement, to our community of providers, support coordinators and Division staff. Shift professionalizes Tech First skills through credentialing, certification and accreditation programs for direct support professionals, ID/D professionals, provider and support coordinator organizations, and government agencies.
Finally, the Division will announce and describe an opportunity for providers and support coordinators to take a major leap into the Technology First movement through a Transformation Project that will be described in detail.
We look forward to seeing you throughout this Webinar Series. The schedule of events is as follows.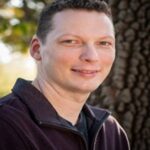 Jared Hendricks
District Manager, Safe In Home - https://www.safeinhome.com/
Jared has been with SafeinHome since 2020 to educate the community on the use of remote supports and assistive technology to promote independence and self-determination. Jared has a son with nonverbal autism, so he approaches the topic from a unique perspective as both a parent and professional.
SafeinHome provides services to people with intellectual and developmental disabilities and aging adults. They service people whether they can self-pay or obtain funding through their state's 1915c home and community-based waivers, grants, or other localized funding. SafeinHome Remote Staff operates in a HIPAA compliant environment and are trained on the Individual Support Plan of every individual on-service. Staff are also trained in Acceptance Commitment Therapy (ACT) techniques to engage more effectively and level up the independence and decision-making of the people supported.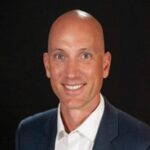 Jason Ray
President, SimplyHome - https://www.simply-home.com/
Jason has been a national speaker on enabling technology to associations, state and national agencies, and provider groups. SimplyHome helped launch Shift in early 2021, with a goal of developing standardized best practices for organizations and states leading the way in the Tech First movement.
Since 2004, SimplyHome has designed, engineered, and used enabling technology to increase independence and lower costs for seniors and people with disabilities. As the first organization in the country to gain accreditation for the use of technology in support of independent living in 2007, SimplyHome has consistently proven to be a leader in creating new models of support.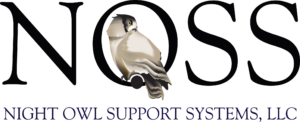 Night Owl Support Systems (NOSS) is a leading Remote Supports provider that's helped people with disabilities achieve greater independence for over twenty years. NOSS continues to be driven by people who are passionate about serving individuals with disabilities. Their mission is to creatively use technology to connect experienced caregivers with individuals in their home, allowing them to live with increased independence. NOSS began supporting individuals in Wisconsin in September of 2007 and is owned and operated by people who have implemented Remote Supports for people with disabilities since 2002.
Michael Doucette
Director of Development at Night Owl Support
Michael has been building relationships in healthcare and technology circles for over 11 years. Michael has a strong background in understanding systems and administration of medical models. A consummate "people person", Michael excels at program development, presenting, demoing and public speaking.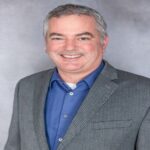 Chris Patterson
Owner and Founder, Night Owl Support Systems - https://www.nossllc.com/
Chris assisted in the development of the Sound Response Program at the University of Wisconsin Madison's Waisman Center. Having grown up with a sister that has a developmental disability, and a long history of working in the disability field, Chris brings a wealth of experience to the leadership of Night Owl Support. Chris continues to demonstrate a strong desire to provide independence for people with developmental disabilities.
Carrie Brna
Employment Innovation & Community Inclusion
Carrie joined Tennessee's Department of Intellectual and Developmental Disabilities in 2019 and currently serves as the State Director of Employment Innovation & Community Inclusion. Previously, Carrie worked at Tennessee's state Medicaid agency, TennCare, on the Systems Transformation and Innovation efforts for Long Term Services and Supports.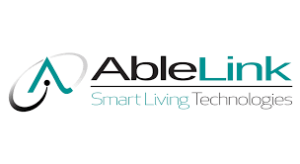 AbleLink Smart Living Technologies was founded in 1997 specifically to address the significant need for research-based cognitive support technologies for individuals with cognitive disabilities and those experiencing cognitive decline. Their team represents fields of expertise including human services, human factors, rehab technology, software engineering, occupational therapy, and clinical and experimental psychology. AbleLink researchers have conducted over 80 research and development projects to investigate, research, and develop technology applications for individuals with cognitive disabilities and for seniors utilizing technology to help "age in place." AbleLink's research-based solutions are designed to help individuals with cognitive disabilities to experience independence at home, at work, and in the community.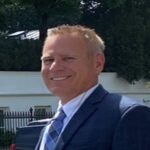 Daniel K. Davies
Founder and President, AbleLink Smart Living Technologies, LLC - https://www.ablelinktech.com/
Mr. Davies has been actively involved in research and development of technology for individuals with intellectual and cognitive disabilities for over 30 years.  He has been closely associated with issues important to individuals with disabilities and their families, as his oldest brother John lived with severe intellectual and physical disabilities.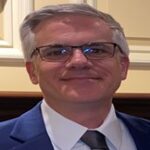 Rich Herold
Customer Director, AbleLink Smart Living Technologies, LLC - https://www.ablelinktech.com/
He has served in multiple customer-facing areas for AbleLink since 2007. In his current role, he specializes in managing a wide range of processes for business development, marketing, sales, and training. He has been active in a variety of customer service and public service fields for over 20 years and has a passion for connecting people with the tools they need to be successful. During his time with AbleLink, Rich has presented at assistive technology conferences nationwide and has coordinated large-scale projects in multiple states.
Shift acts as a catalyst for the Technology First movement in the I/DD supports community by promoting organizational transformation through education, experiential learning, and professional collaboration. The outcome of engagement with Shift is standardized best practices for organizations and states leading the way in the Technology First movement. Shift has partnered with several states to develop and then pilot statewide projects including education, credentialing, certification, and accreditation. Shift's goal is to provide the tools a state needs to prepare provider organizations, support coordination entities and/or state agencies for a successful Technology First transition.
Jill Ibbotson
Director, Shift - https://www.techfirstshift.com/
A graduate of the University of Georgia's College of Journalism and Mass Communications, she has worked in the fields of public relations and non-profit management. With over 15 years as executive director with a large non-profit organization whose mission is to build health and well-being for all, she is experienced in the realms of equity and inclusion, customer service, staff and organization development, collaboration, and innovation. As Director, she will give support and oversight to Shift projects and strategic growth, ensuring excellent care and service are provided to our learners.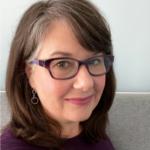 Cameron Kempson, M.Ed.
Director of Education, Shift - https://www.techfirstshift.com/
Cameron develops content and curricula, evaluates projects, and plans, and consults with organizations and agencies. As an educator, Cameron weaves together her passion for the disabilities world and her experiences in the technology industry to empower organizations, families, and self-advocates interested in integrating enabling tech into community living.
Harold Sloves
Innovation Consultant for Intellectual & Developmental Disabilities Services
Harold Sloves is an Innovation Consultant for Intellectual & Developmental Disabilities Services, Systems & Networks.  This professional chapter follows his role as Director of the Division of Program Innovation within Tennessee's Department of program Innovation.
During his tenure as Innovation Director, Harold led a multi-disciplinary team to find, develop, test, and offer innovative solutions for people, their families, and providers. Through the merger of Enabling Technology, Employment Innovation and Community Inclusion, and Workforce Transformation, this Division capitalized on these synergies to be a collective catalyst for positive change.