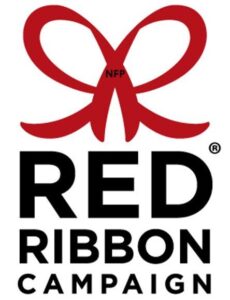 Montgomery Ala.– Join us in our mission as the Alabama Department of Mental Health (ADMH) helps to keep children drug-free by celebrating Red Ribbon Week. The Red Ribbon campaign has become the largest drug-abuse prevention campaign in the nation. This year Red Ribbon Week is celebrated October 23-31, 2020.
"Be Happy. Be Brave. Be Drug Free," is this year's Red Ribbon Week theme, which will support and amplify the message to help families and communities feel empowered by sharing their own positivity, bravery and strength. Take the National Red Ribbon Campaign Pledge now and be a part of the creation of a drug free America.
In recognition of Red Ribbon Week, ADMH will bring awareness to the campaign, by lighting all RSA towers in red including; RSA Dexter Ave, RSA Systems Building, RSA Tower and the RSA Montgomery Renaissance Hotel in Montgomery.
"The ADMH Office of Prevention proudly supports and promotes this year's Red Ribbon Week theme as it serves as an opportunity for individuals, businesses, agencies, and communities to express drug-free messaging and this year's theme through creativity," said ADMH Prevention Services Director, Beverly Johnson. "We join the nation and our state in taking this opportunity to encourage youth, families, and communities to live healthy, happy and drug-free lives."
Each year the wearing of Red Ribbons is a symbol for intolerance of drugs and the violence they can produce. We encourage Alabama youth and community to wear Red Ribbons with pride and choose to live a drug-free life.
The first official Red Ribbon Week celebration was created by the National Family Partnership (NFP) in 1988. NFP continues to coordinate the campaign for families, schools, and communities across the nation each year. Since then, the red ribbon has symbolized a continuing commitment to reducing the demand for illicit drugs in communities. Red Ribbon Week is put together through a series of celebrations that project a strong, united, positive message, helping our community to take a stand toward making us drug-free/violence-free.
Red Ribbon Week Celebrated Across the State