MONTGOMERY, Ala. – The Alabama Department of Mental Health (ADMH) in partnership with the non-profit organization, Alabama Alliance for Recovery Residences (AARR) encourages safe and healthy homes as a prerequisite for recovery. AARR helps individuals with substance use disorders, offering residential settings that emphasize the development of mutual support and skills for people in recovery which enable them to lead sober, productive lives in communities.
"ADMH is committed to ensuring individuals who are seeking a life of recovery have the supports to do so," said Nicole Walden, ADMH Director of Substance Abuse Treatment and Development. "With the establishment of AARR in the state, individuals in recovery can now trust the home they choose will provide a safe, quality environment as they move forward on their path of recovery."
"Recovery residences provide a continuum of care for individuals looking to transform their lives," said Curt Lindsley, President, Alabama Alliance for Recovery Residences. "For many who have completed a treatment program, returning to environments they lived in prior to treatment may be an unhealthy setting for them to be able to achieve lasting recovery going forward," he continued.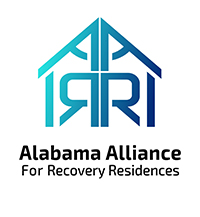 This month, AARR was certified as an affiliate of the National Alliance of Recovery Residences (NARR). Founded in 2011, NARR supports persons in recovery from substance use disorders by improving their access to quality recovery residences through standards, support services, placement, education, research, and advocacy.
"The National Alliance for Recovery Residences is delighted to welcome the Alabama Alliance for Recovery Residences as our affiliate organization in Alabama. This achievement is a result of much hard work by the AARR team for more than a year," said David Sheridan, Executive Director of NARR. "Our partnership means that AARR is entrusted with implementing NARR's best practice national standards in the state, and that Alabama recovery residence providers will be able to earn nationally recognized AARR/NARR certification for meeting those standards."
The NARR standards define the spectrum of recovery-oriented housing and services and distinguishes four residence types known as "levels of support." The standards were developed with input from major regional and national recovery housing organizations, recovery residence providers from across the nation representing all four levels of support, and nationally recognized recovery support stakeholders.
"AARR-certified recovery residences provide home environments that foster a sense of community, accountability, and support, all while building strong supportive relationships within their local recovery communities," continued Lindsley. With the certification and partnership with ADMH and NARR, the Alliance offers individuals the space to improve their health and wellness by living more fulfilled and self-directed lives.
Two individuals who have lived in recovery residences in Alabama and experienced successful life changes, contributed their testimonies:
"I'm beyond grateful for the experience I have had at the Best Life house. Not only has living there helped keep me accountable, but I have amazing like-minded women all around me. I've learned how to be a responsible, functioning adult while living there. I've learned how to create healthy friendships living there. Living at Best Life has taught me how to live a healthy life in recovery!"
"When I arrived at The Landing, a 12-month sober living program, I was hopeless. By the time I was 27, I had been in active addiction for over 15 years. I tried every way to get sober and I never had any luck. I spent years in and out of jail, probation, moving, only to find myself in a worse position each time. I searched for the solution everywhere and am so grateful today that I found my way to sober living. Sober living has not only saved my life, but it has also provided me the opportunity to build a new life in sobriety. I could go on about what I have been able to accomplish by applying tools I learned in sober living, but the most important thing I have gained is peace of mind. I can now choose who and what I want to be. I get to show up to life and be a productive woman with dignity. I get to rebuild relationships with family. I get to live a life of purpose. I get to help show other women, just as hopeless as I once was, that there is a better way of life. I get to live a life beyond my wildest dreams today."
To learn more about the Alabama Alliance for Recovery Residences, visit https://aarronline.org/. To learn more about substance prevention and treatment, please visit the ADMH Division of Mental Health and Substance Abuse at https://mh.alabama.gov/division-of-mental-health-substance-abuse-services/.
National Certification Achieved for Substance Use Disorder Recovery Residences in Alabama