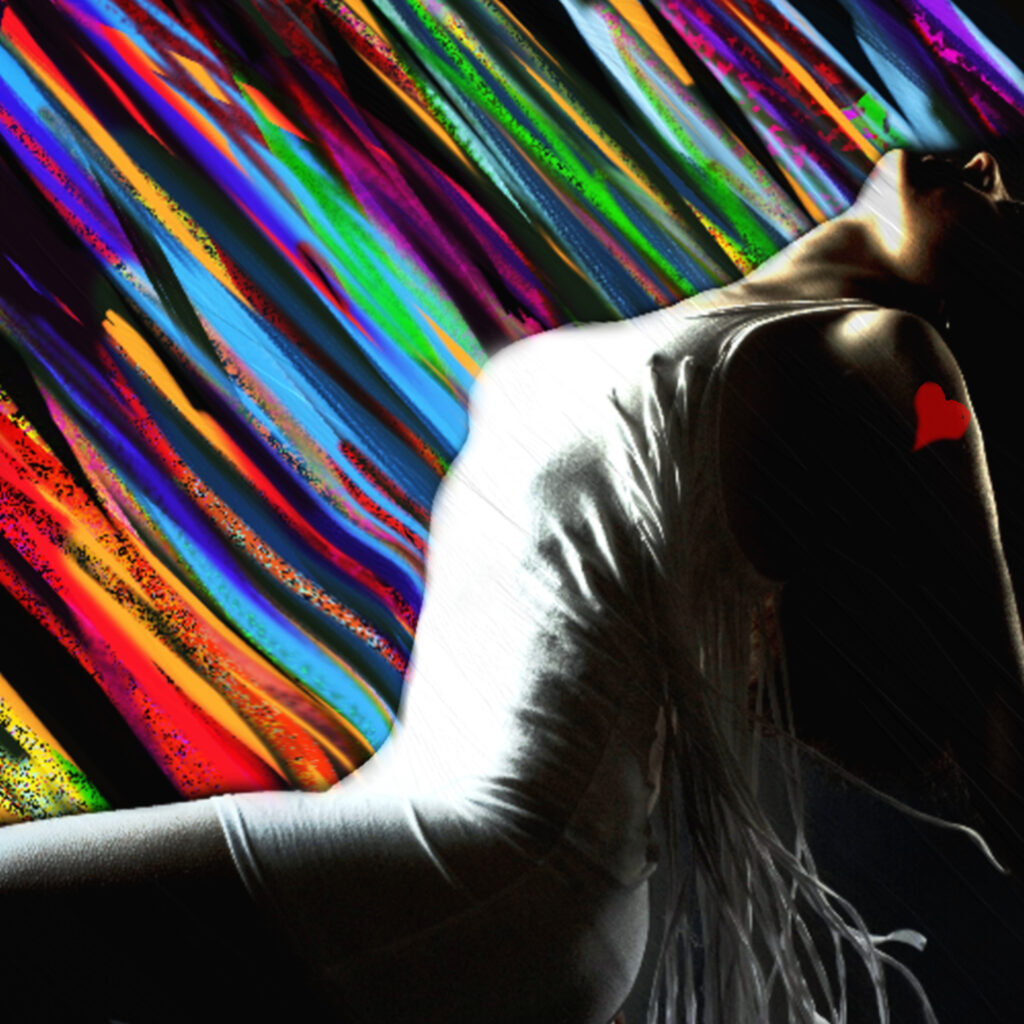 I started in this life as a child growing up in Maryland. I'm the middle of three boys. My parents came from hard-working families that pushed for education and encouraged us to do our best. I was fortunate to have constant exposure to most of my family. From great, great grandparents to distant out-of-state cousins. Knowing my family and its history helped give me a real sense of togetherness and belonging. I can attribute my proven diligence to self-growth by following two mantras passed down from my family's elders, "chase after your rainbows" and "always keep more than one iron in the fire." These are not just colorful colloquial expressions in our family; they are an impactful life mantra. This inherited belief system has driven me to obtain numerous opportunities, building a unique, diverse, and enriching career over the years. 
Growing up in the Washington, DC area I was exposed to wonderful arts from a very young age. The feeling was incredible to attend the theater, opera, symphonies, and museums. Our public schools had a strong arts curriculum. It was a blessing. Being around so much creative expression allowed me to hone my natural abilities and interests. Learning came so easy to me. I was placed in a gifted learning program early on and continued to absorb every book I could get my hands on. Going into my teenage years things changed for the worse. The focus and comprehension were becoming more of a struggle and my emotions were peaking to the point of disciplinary action. The pressure that I was letting my family, parents, and myself down was growing out of control. I hid this as best as I could and learned many bad coping skills to try to survive. Diving into my performing side was when I was free from the mounting tension and depression. It was euphoric in a way to just take my hands off the wheel and drift into this numbing place of calm. As I grew older, embracing honesty, integrity, and radical acceptance has helped me to build positive character traits. I have been blessed to have so many people in my life who offer encouragement toward believing that the impossible is obtainable. I have been an active performer my whole life; singing, acting, writing, drawing. Pretty much all of the arts wrapped up into a chocolate-coated candy shell. The abundant and often explosive energy in being such a creative person has been an essential rocket fuel I applied to the momentum in my life, and entertainment career. Hopscotching all over the nation to work in communications or on stage was my life. 
Time began to show that energetic feeling would disintegrate into a crippling depression and waves of mania. The signs of me losing control began to uncover themselves from the blanket I had placed over it back in high school. In 2008 I was diagnosed with bipolar disorder. At the time I felt like life, as I knew it was over. Systematically losing my job, medical coverage, and eventually my apartment. Homelessness was never a planned event in my life. Nonetheless there I was in Los Angeles, sleeping in my car in constant panic. All of my "Hollywood " friends I had trusted suddenly became distant acquaintances. Things became dire and I felt like hope was lost. My brother invited me to Birmingham to stay with his family. Struggling to get back on my feet after starting difficult treatment at UAB, I began to get a better hold on my life. Becoming stronger than I had ever been. The hard work done in sessions gave me the hope and motivation to make new opportunities and move ahead in my life and not look back. Bit by bit I began to carve little notches to give me a solid foundation to grow. Got an apartment, a car and found work with the Jefferson Blount and St. Clair Mental Health Authority or JBS. They were looking for people to come on board as a peer support specialists in their Homeless Outreach Project. A perfect fit indeed. I was hired and hit the streets running. I was trained and state-certified to act as peer support for those dealing with a mental illness. The job is simply to go out and foster relationships with people in the homeless community; to merely listen, talk and encourage wellness. The goal is to encourage people who are suffering from a mental illness to come to take advantage of the free psychiatric services in the program. The core duty was to listen and share my struggle from the negative events in my past to being able to provide support for those in a similar situation. Listening is a cornerstone of the position. Many people have barriers up in regards to both mental illness and homelessness. I worked from a place of honesty and shared life experience to inspire those unsure of how to move toward wellness. Each day is full of opportunities to touch and inspire. The hardships did not define me, the steps taken to overcome do. 
Growing stronger in my mental health I was setting goals and was active in making them happen. Returning to school felt like the next step to moving forward. In 2016 I began classes at Jefferson State Community College to achieve my associate's degree in communications. It had been over 20 years since I left my previous college. In my past, school was extremely difficult. Lack of focus, comprehension, and memory made my time in school impossible. Coming back brought this chain of challenges. The inability to focus on problems was becoming evident. Comprehending information required me to re-read information several dozen times. Taking hours to answer a simple equation. Quitting seemed to be a blinking red light in my head that got faster and brighter with every stumble and failed answer. To quit was the natural knee-jerk reaction to my first week of classes. The hard work I had put into bettering myself gave me brakes to pause my mind so it could gain clarity, and then move on through the obstacle. This is an exhausting series of steps that I deal with whenever I open a textbook or dive into assignments. The radial acceptance of this part of me was difficult. But accepting the nature of how my mind works helps me learn in a way that suits me. 
Time progressed, as did my creative momentum. I got back in the saddle into performing in plays and doing comedy. In 2016 The Alabama School of Fine Arts hired me to develop an anti-bullying program for teenagers. Working with kids has been a big component of my life. Especially involving theater. While keeping my grades up as a full-time student at Jeff State, I worked with the ASFA students. Not only was great joy found in watching the kids develop their creativity, but it also gave me a wonderful perspective on holding structure in a creative setting. It was a lightning bolt moment realizing that if I could apply that focus to developing a class. I could apply it to my own life. In 2019 I finished at Jeff State with a 3.7 GPA and was the recipient of the Thomas and Judy Merritt Scholarship along with induction into three honor societies; Phi Theta Kappa, Sigma Chi Eta, and Sigma Kappa Delta. 
In 2019 I entered The University of Alabama at Birmingham to gain my bachelor's degree in communications - broadcasting and a minor in film. All the previous lessons I learned benefited me well in juggling a heavier course load, and a need for more organization and focus. Not only did I keep my focus up but also I maintained a 3.8 GPA and was the recipient of a full scholarship. The UAB's Art's in Medicine Institute hired me as a teaching artist to teach sketch comedy as a tool for mental health wellness. Graduation is just a few weeks away and this journey seems like a dream. To look back on where I was 10 years ago, and absorb where I am now is like night and day. 
I am incredibly thankful to have made it this far without quitting. The horizon is very bright in my life and the sky's the limit. Not only do I see it, but I truly believe it. Helping people with a disability tap into the creative expression within us is my passion. I want to do more of this in my life. My big dream is to start my own company where several highly trained clinicians and creative artists work together for people who will benefit from using peer-based programs to promote and strengthen mental health wellness. I am walking now with a clearer head and hopeful optimism. I can breathe easier knowing that it's going to be ok. 
David
Chasing Rainbows
Contact for Prints
Is this one your favorite? Cast your vote for the Best in Show: https://forms.gle/qeWCWwYgrAo99wEi6